Car Hire Nairobi.
Whenever you think of getting a Car Hire Nairobi, always think of Bamm Tours. We have a wide range of available cars for hire. Starting from as low as $30 Per day on Salon cars. Additionally, we also have Mini Suvs, 7 seater Vans, 4by4 Toyota Prados, V8, Land Cruiser, 14 seater vans, 22,33,44,50 Seater Buses, finally, wedding cars. So, hit that dial now. All the above cars are available for either Self-drive or Chauffered, Short term or long term options. Call/SMS/Whatsapp: 0712004003 /0754 004 003/0743142615.
Car Hire Nairobi Kasarani.
We operate within Nairobi and therefore, while in need of a car in Kasarani, we will comfortably deliver it to you. Alternatively, you can come for your car from your office along Kiambu Road at Ridgeways.
Car Hire Nairobi Olx.
With Bamm Tours, mostly never mind getting a Vehicle from Olx. Simply save our phone numbers and call us whenever in need. Since we offer personalized services 24 hours a day, 365 days a year. We walk hand in hand with you to ensure you get the value for your money. Finally, that you get the car that you are looking for that will suit your needs.
Since we have been in this industry for a long, we have designed a perfect team behind us, The team that we work closely with ensures that we give nothing but the best. Moreso, all our vehicles are at an affordable budget. This is where we draw our success from. Why don't you try us today and find it for yourself?
Self-Drive Car hire Kenya.
When operating this kind of business, you cannot fail to do Self-drive alongside our specialty, chauffeur-driven. At times, as much as you need professional services, you need your privacy as a client. Therefore, you will certainly need to drive yourself perhaps with your family.
Car hire Nairobi with a driver.
This type of service is our major specialty for some time now. Having organized a team of professionals to make sure that your transportation is safe, comfortable, and affordable. Our car hire services with a driver is a service that makes sure you get the value for your money. Simply because you do not need to worry about the traffic jams since our driver knows the city well. therefore you will know how to navigate as you sit back and relax.
Carhire from Nairobi to Mombasa.
Sometimes, as a hirer, you may need to test the highway road trip, all the way from Nairobi to Mombasa. Consequently, we have organized a package for you. With our wide range of vehicles to choose from, we guarantee smooth services. right from when you call to when we drop you in Mombasa
Carhire in Donholm Nairobi.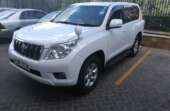 Equally, when looking for a car rental in Donholm or any other part of Nairobi, be it Kasarani, Westlands, or Kiambu road, We are here for you! Simply provide all the details that we may prompt you and we shall deliver a vehicle to you in just minutes after your documents verifications.
For Bookings,
CALL/WHATSAPP/SMS: 0712004003 //0754 004 003// 0743142615
EMAIL: info@bammtours.co.ke