Prestige Car Hire Kenya.
If you have landed on our page, through Google search, it means that you are at the right place at the right time. We have the best car type models for your Prestige Car Hire Kenya. Whether you need a Mercedes Benz, Range Rover, Limo, V8, or any other. Just let us know. simply pick up your phone and hit our dials 0712004003 and we will be glad to help you.
Executive Cars for hire Nairobi Kenya
Typically, for any type of executive cars for hire in Nairobi, always contact us and we will be more than happy to serve you. Owing to many years of experience and adapting to the newest technology, we are able to serve you without any discrimination.
Range Rover for hire Kenya.
Bamm tours is one of the leading car hire companies in Nairobi specializing in Prestige vehicles for hire. One of the prestige car hire Kenya vehicles we have in our garage is a Range Rover. We stock different models in various colors. They range from Sport to Vogue to Hse Range Rover. When you inquire on WhatsApp, we are able to share with you the several pictures available during the time of your hire.
Mercedes Benz for hire Nairobi.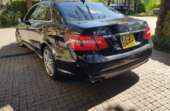 Normally, clients prefer the Mercedes Benz for weddings or airport transfers in Nairobi. As one of the Prestige car hire Kenya, Mercedes for rental Nairobi comes in different classes. For example, C-Class, E-Class, and S-Class to mention but a few. Equally, they too come in different colors like White, Silver, and Black.
Limousine For Hire Nairobi.
Ideally, this vehicle is considered the best for both weddings, executive transfers, and party car hire in Kenya. Limos, as most popularly known, stands out from the rest of the vehicles because of their extraordinary length. So, as a prestige car hire Kenya vehicle, we have it in store for you. Obviously, it comes too in different shapes and models, for example, Chrysler Limo, Range Rover Limo, Audi Limo, V8 Limo among others. Whatsmore, we have all them in stock for you!
Toyota V8 For Hire Nairobi.
Perhaps, this forms our favorite Prestige car hire Kenya vehicle. We all love its statue while on the road. Whether you need Toyota V8 for hire Nairobi for your weddings, executive business meetings, airport transfers, and so on. Our team works round the clock to make sure you get only but the best. Try us today and you will never regret it.
Convertible cars for hire.
Amongst Prestige car hire Kenya, we have the convertible cars for hire Nairobi Kenya, just for you! Imagine yourself shooting a video or taking wedding photos in a convertible car? The wind sweeping across your face as you breathe nature's smell. Incredibly, this is my dream car. what's yours? Conclusively, for all your car hire needs in Nairobi Kenya, always contact Bamm Tours.
For Bookings,
CALL/SMS/WHATSAPP: 0712004003 /or 0743142615
EMAIL; info@bammtours.co.ke
Welcome.