Mercedes For Hire.
Let us begin with a question today. Who do you trust to get you a Mercedes for hire in Nairobi today? While you may not have a direct answer, that explains why you are here. I am tempted to end this blog now because am sure you have found the right guys to hire a Mercedes from. But, hold on let's dig further on maybe why you need it, how do you go about it, and such. However, if you have already made up your mind, why not hit that dial with the information below?
Mercedes for hire Nairobi.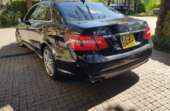 Bamm Tours has written a successful story about hiring Mercedes Benz in Nairobi Kenya. it is one of the stress-free departments as compared to others. Customers who request a Mercedes for hire tend to be different from the customers requesting for a Toyota to attend a similar event. The reason is a story for another day!
Cars for hire.
There are myriads of cars to hire from us today. So, whatever the type of car that you need, feel free t get it from us now. Our vehicles range from salon cars, Mini Suvs, 7 Seater passenger vans, 4by4s, Buses, Double cabins, Wedding cars such as a Mercedes for hire, Convertibles, V8 or Prados among others.
Vehicles for hire.
Bamm Tours ranks as one of the best companies to hire a vehicle from in Nairobi Kenya. We have earlier discussed the advantages of hiring vehicles as opposed to acquiring one in the long run. For example, suppose you have a wedding day to attend, would you buy your own car or would you get a Mercedes for hire to drive you? Similarly, when you have business meetings to attend does it make sense to buy for just a few days or hiring?
Car hire Nairobi.
We have been in the Car hire Nairobi industry for quite some time now and so we understand all the nitty-gritty there is. Our major aim is to ensure that you get the very best value for your money. Therefore, we work around the clock to ensure you get the best suitable car there is in the market, on time, and at an affordable rate.
Mercedes Benz for hire in Kenya.
Generally speaking, Mercedes for hire has become very popular nowadays throughout Kenya as a country. You will not fail to notice a Benz in front of you. interestingly, even kids as young as 5 years are able to tell the difference between a Benz and another type of car. So, why not ride in the best car in town? Why not Mercedes Benz For Hire Kenya?
Range Rover for hire Kenya.
Another successful story with us. Both vehicles, the Range Rover and Mercedes for hire Nairobi Kenya are occasionally used for the same purposes. Most especially the weddings and Business meetings. What's more, we stock both units in our garage.
Toyota Fielder for hire in Nairobi.
Whenever I hear about the word Toyota Fielder I just can't help but remember where we have come from as a company. Yes, we started with just a few Salon cars and here we are, now offering Mercedes for hire. Am sure too, this is not the end, we are not stopping here.
Noah for hire Nairobi.
As I said before, ours is a one-stop shop for all the units that you need in Nairobi. Under the category of 7 seater passenger vans, we have among them a Toyota Noah for hire Nairobi. This is a great car and is commonly used. It is also known as Toyota Voxy. Get it too from us.
For Bookings,
CAll/ WHATSAPP/SMS: 0712004003 /or/ 0743142615
EMAIL: info@bammtours.co.ke