Mercedes For Hire Kenya.
Unlike Toyotas, Mercedes Benz for hire Kenya has recently become very popular nowadays. If what we currently see on our roads is anything to go by, then very soon Benz can take Toyotas' position. Of course, I refer to the luxurious class, not the lower-end vehicles. The reason I am saying this is because we have noted that if a client is not hiring a Toyota Prado or V8 for his or her wedding, they are considering a Mercedes Benz.
Mercedes for hire in Nairobi.
Nairobi is the capital city of Kenya, and to a large extent, a headquarter to many east Africa international bodies. Therefore, when you talk of Mercedes Fo hire in Kenya, its source has to be mainly from Nairobi. Even though this does not mean that we do not offer these services to other counties in the country. All am saying is that the central point is Nairobi. Consequently, should you need a Mercedes Benz in any other counties, simply talk to us and we will make proper arrangements.
Mercedes Benz for hire in Nairobi.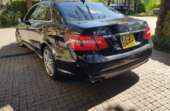 There are various reasons that may make a person need to get a Mercedes Benz for hire Kenya. Number one, Wedding; This is most preferred by many of our customers. Therefore, we stock different Classes, for example, C-Class, E-Class, and S-Class.
Secondly, it's Business Meetings. Whether it is full-day disposal or just a simple and short distance Airport transfer, We are here for you! Let us know your needs and we will look forward to serving you beyond your imaginations. Bamm Tours has a team of well-organized professionals who look forward to serving you. Right from the office administrator to the driver of the Mercedes Benz for hire in Nairobi
Car hire Nairobi.
Generally, Car hire Nairobi as a business, has been in existence for quite some time now. Of course, if you need a Mercedes car hire Nairobi for a short time period, it's irrelevant to go to DT Dobie or LandRover Kenya to purchase one unit. So, it's economical to just hire it for a day or a week than to actually buy it. Secondly, as a depreciating asset, you don't want to lose money on your investments. If you are visiting this country for a short time and most probably you are used to driving a Benz, feel free to contact us below to make your order for a Mercedes for hire Kenya.
Range Rover For Rental Nairobi.
The best alternative vehicle to get in place of the latter is a Range Rover for rental in Kenya. You should consider it too. Whether you need it for a business or a wedding event, it serves the same purpose and mostly within the same price range. Therefore anytime that you need an executive car for rental, always let us know in advance, we are able to advise and recommend the best.
For Bookings,
CALL/WATSAPP/ SMS: 0712004003 /or/ 0743142615
EMAIL: info@bammtours.co.ke
Or Book Online Here.