Mercedes Benz For Hire in Nairobi
Mercedes Benz For Hire in Nairobi.
If you are here, you most probably got to learn about us through google search. However, you are definitely at the right place at the right time. We specialize in the best of the best Mercedes Benz for Hire in Nairobi Kenya. They are of various classes, for instance, C- Class, E-Class, S-Class among others. If this is what you are looking for, Kindly hit that dial below the page and get in touch as we purpose to get you a nice Mercedes Benz at the best rate in town!
Mercedes for hire.
When writing about the Mercedes Benz for hire in Nairobi, you mostly do not know where to start and where to draw the last point. However, Mercedes for hire comes in a different color, For example, White, Silver, and lastly, Black. This car is most ideal for wedding cars for hire in Nairobi as well as for VIP business meetings. Finally, we have them available for Airport transfers within Nairobi.
Car Hire Nairobi.
Bamm tours have been ranked as one of the Best Car Hire Company in Nairobi. If we can try to narrate our story, we cannot come to an end since we are still writing it. Every day has been a lesson to us. However, Mercedes Benz for hire in Nairobi has created a nice story with a happy ending. To mention but a few, from the clientele that we've met on the way, stories that have been shared to our professional chauffeurs, to the destination we have visited. Should you love us to tell you a story, simply hire us and we will write our own with you!
Car hire Nairobi Olx.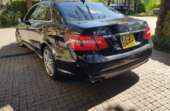 Strange as it sounds, if you search about our services at Olx, you will not find us. Majorly because, we have rescued customers who went ahead and paid for Mercedes Benz for hire in Nairobi without a proper background check. Therefore, they get conned very easily. Olx has since changed its name to Jiji. In as much as we are not downgrading anyone's business, they also advise proper scrutiny since it's a popular channel that is more susceptible to conmen flooding it and docile customers falling victims. Don't be a victim, hire cars from reliable car hire companies such as Bamm Tours.
Budget car hire Nairobi.
Lately, times have been very hard for everyone. Therefore, we try as much as possible to offer Mercedes Bez for hire in Nairobi at an affordable rate while maintaining the same level of professional services. Bamm Tours is known for providing vehicles at a budget rate as compared to other companies such as executive car hire company.
Toyota Wish for hire in Nairobi.
By the way, did you know that Toyota Wish for hire in Nairobi is gaining popularity lately? I thought you should know. The beauty part of it is that we too stock it for both Self-drive and chauffeured either Short term or long-term hire. We cannot despise our humble beginnings. This is to say that we started with both Toyota Fielder and Wish before we graduated to offering Mercedes Benz For Hire in Nairobi.
Noah for hire Nairobi Olx.
We certainly would not be scared if someone is searching for a Toyota for hire Olx unlike while searching for a Mercedes for hire. There are some cars with a class and others without. So, while looking for a Benz, it pays to know where to source it from.
Range Rover for hire Kenya.
Another successful story that we have written is the one that involves Range Rover for hire Nairobi Kenya. They go hand in hand with the Mercedes Benz for hire in Nairobi. Recently, we had a client who took both units for her wedding. The blend ended up very epic. You should see the video and pictures. Whatsmore, it was featured in our local wedding Show event in one of or national television. You too can give it a trial!
Self-drive car hire in Kitengela.
At this point, it is good to note that we do not offer Mercedes Benz for Hire in Nairobi as a self-drive option but rather as a chauffeured. Self-drive cars have their own share of challenges that we do not want to engage in to. Additionally, if we are to provide world-class services, it is only possible if we use our trained chauffeurs.
For Bookings,
Call/ SMS/ WHATSAPP: 0712004003 /or/ 0743142615
EMAIL: info@bammtours.co.ke
Or book Here